Adult Reconstruction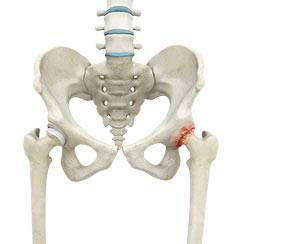 The articulating surfaces of the bones in a joint are covered with smooth, shiny, white connective tissue called cartilage that reduces friction. The joints are surrounded by ligaments which are strong rope-like structures that hold the different bones of the joint together, allowing controlled movement of the joint and preventing dislocation.
Joints may be damaged secondary to wear with repeated use, disease or an injury. This causes pain, stiffness and swelling. Initially, non-surgical treatments are recommended to relieve pain, reduce swelling and promote healing. However, surgery may be recommended in patients who fail to benefit from non-surgical modalities of treatment.
Surgery may involve joint reconstruction or joint replacement. Orthopedic disorders that may require these procedures include degenerative joint disease, cartilage and labral injury, joint mal-alignment and ligament or tendon tear. The surgical procedures may include cartilage restoration, ligament and tendon repair, osteotomy, joint resurfacing and/or total joint replacement depending on the condition of the joint of the patient.
Common Joint Reconstructive Procedures
Ligament Reconstruction
Ligament reconstruction is surgery to reconstruct a torn ligament using a graft or artificial prosthesis. Ligaments are tough, non-stretchable fibers that hold your bones together. Ligament reconstruction is performed to improve joint function and stability and may be indicated for shoulder, elbow and knee injuries.
Joint Replacement
Joint replacement is a surgical procedure in which the worn, damaged surfaces of the joint are removed and replaced with new artificial parts. Your doctor may consider a joint replacement if you have severe pain which limits daily activities and is not relieved with medications, injections, physical therapy, or other treatments.
Osteotomy
Osteotomy is usually performed in arthritic conditions affecting only one side of your knee and the aim is to take pressure off the damaged area and shift it to the other side of your knee with healthy cartilage. During the surgery, your surgeon will remove or add a wedge of bone either below or above the knee joint depending on the site of arthritic damage.
Reconstructive surgery significantly reduces joint pain and improves the patient's quality of life, helping them resume an active lifestyle.