Saurabh Khakharia, MD, FAAOS
Board Certified Orthopedic Surgery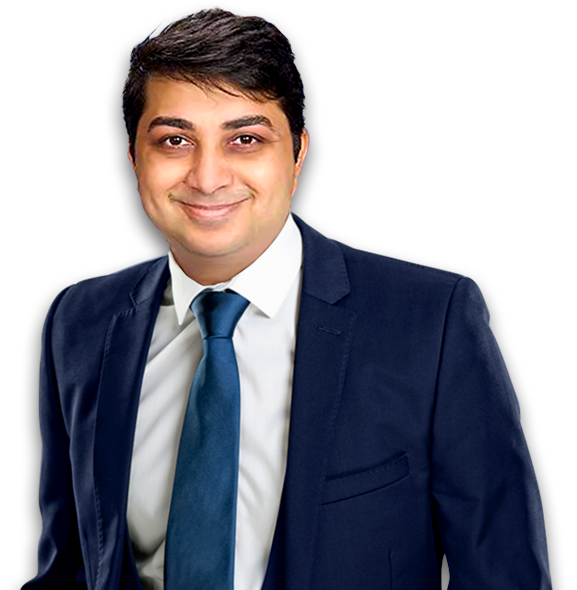 Saurabh Khakharia, MD, FAAOS is an Orthopedic Surgeon with Advanced Fellowship training in Adult Reconstruction, Joint Replacements, Sports Medicine, Limb Lengthening and Deformity Correction. He serves as Co-Chief Adult Reconstruction Service, Department of Orthopedics, GME services at Atlanta Medical Center, Atlanta, Georgia.
He has served as an Attending/Consultant Orthopedic Surgeon at Colquitt Regional Medical Center, Moultrie, Georgia, USA. During his time at Colquitt Regional Medical Center, he also served as a Chairman of Infection Control Committee for period 10/2012-10/2013.
After graduating with honors and completing his residency and Diplomate National Board in Orthopedic Surgery in India, he completed his training/fellowships at Hospital for Special Surgery, New York, NY (Ranked no.1 Hospital in Orthopedics in United States); Medical college of Virginia-Virginia Common Wealth University and Insall Scott Kelly Institute (ISK Institute)/Lenox Hill Hospital, New York, NY.
He specializes and has advanced training in Adult reconstruction, Joint preservation surgery, Primary and Revision Total Joint Replacement Surgery, Revision Joint replacements, Partial joint replacements, Sports medicine and sports-related injuries, and Arthroscopic surgeries. He also specializes in Limb Lengthening and Deformity Correction.
His surgical techniques include arthroscopic, minimally invasive and open procedures.
His interests include treatment of arthritic conditions of the various joints of the body like hip, knee, shoulder; sports injuries, knee injuries including torn menisci, ligament tears, cartilage injuries, patella-femoral disorders; treatment of conditions of the shoulder including impingement syndrome, rotator cuff repairs, arthritic disorders of the shoulder by arthroscopic and open shoulder surgical techniques, and the treatment of hip conditions including hip arthroscopy, hip resurfacing and primary and revision hip replacement. His other interests include upper and lower extremity deformity correction and limb lengthening in adults.
Whether it's non-operative management, arthroscopy, tissue-sparing joint replacement or more complex revision surgery, Dr. Khakharia's goal is to combine cutting-edge technology & techniques to provide patients the best Orthopedic care possible. He aims to meet patients' individual needs through comprehensive evaluation and treatment designed to help them achieve an active, pain-free lifestyle.
He has presented his work at various National and International Orthopedic meetings and has authored articles in medical journals and book chapters in Orthopedics. He is a member of several National and International medical societies including Clinical Orthopedic Society, USA; American Medical Association, International College of Surgeons, USA; American College of Sports Medicine and Southern Orthopedic Society, USA.
Saurabh Khakharia, MD, FAAOS
WMG GME Orthopedics And Sports Medicine

55 Whitcher Street
Suite 260
Marietta , GA 30060

Office:

Fax: (470) 986-7016